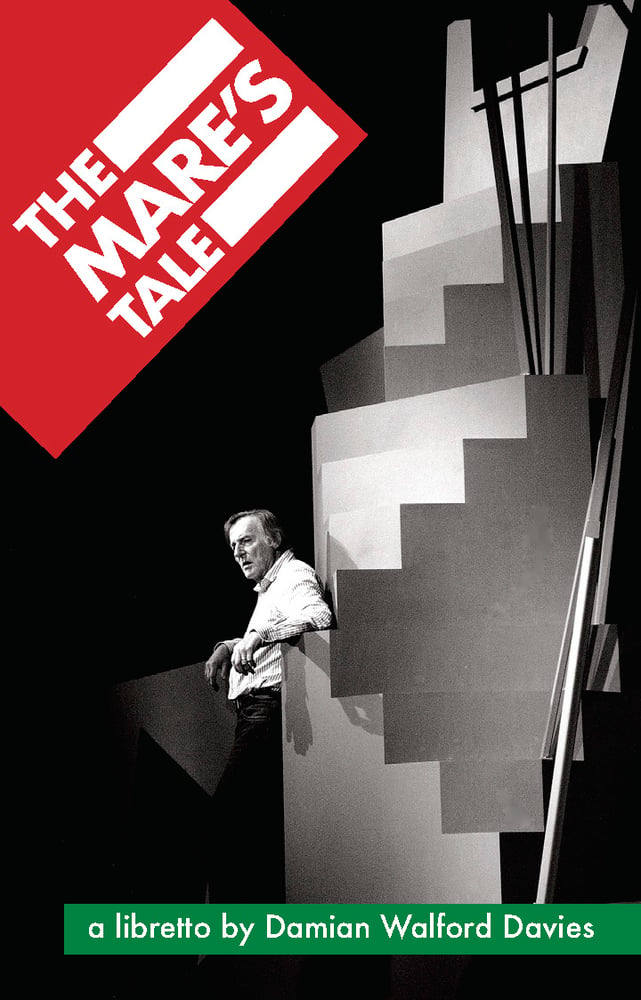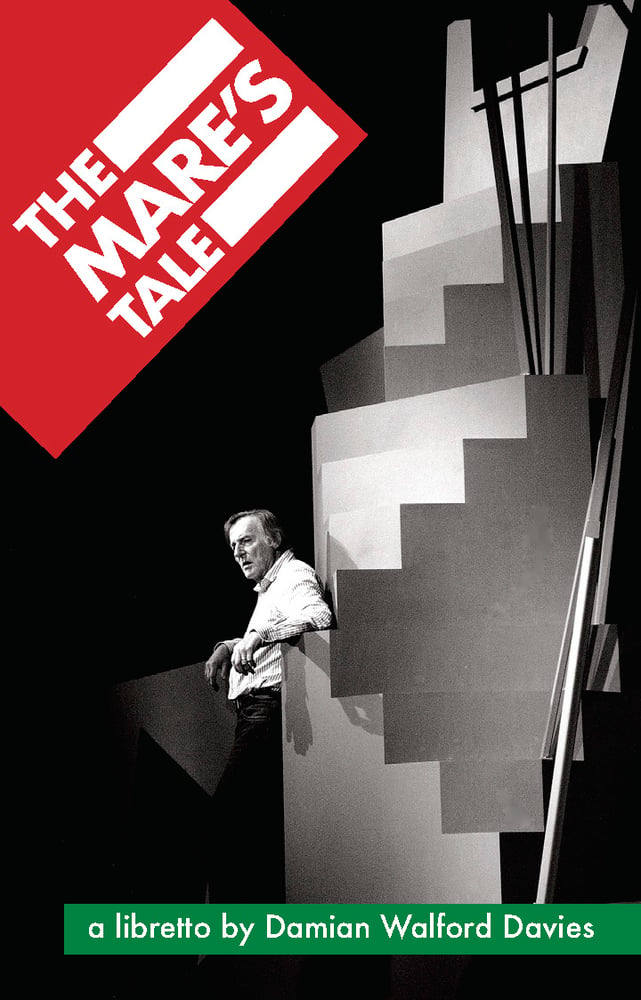 The Mare's Tale: a libretto by Damian Walford Davies
£6.00
ISBN 978-1-9996474-3-8
softback, 198x127mm, 50 pages, 12 black-and-white illustrations
Opening in 1940, The Mare's Tale is a glittering psychological ghost story. Morgan Seyes, a retired architect, and his sick wife Jane are leaving blackout London for the darker terrain of the Welsh village where he grew up. As autumn turns to winter and Jane weakens, Morgan's mind deteriorates. In the sign for the local pub he sees a vision of a monstrous figure half-remembered from a terrifying moment in his past.
Damian Walford Davies' libretto is a spoken narrative set to music, inspired by the Welsh mid-winter mumming tradition of the Mari Lwyd. It was devised in collaboration with artist and director Clive Hicks-Jenkins and composer Mark Bowden.
Contents
Making the Mare, by Clive Hicks-Jenkins
Synopsis
The Mare's Tale: a libretto
Composing The Mare's Tale, by Mark Bowden
Damian Walford Davies is the author of the poetry collections Docklands (2019), Judas (2015), Alabaster Girls (2015), Witch (2012) and Suit of Lights (2009). He is Pro Vice-Chancellor (Arts, Humanities and Social Sciences) at Cardiff University.