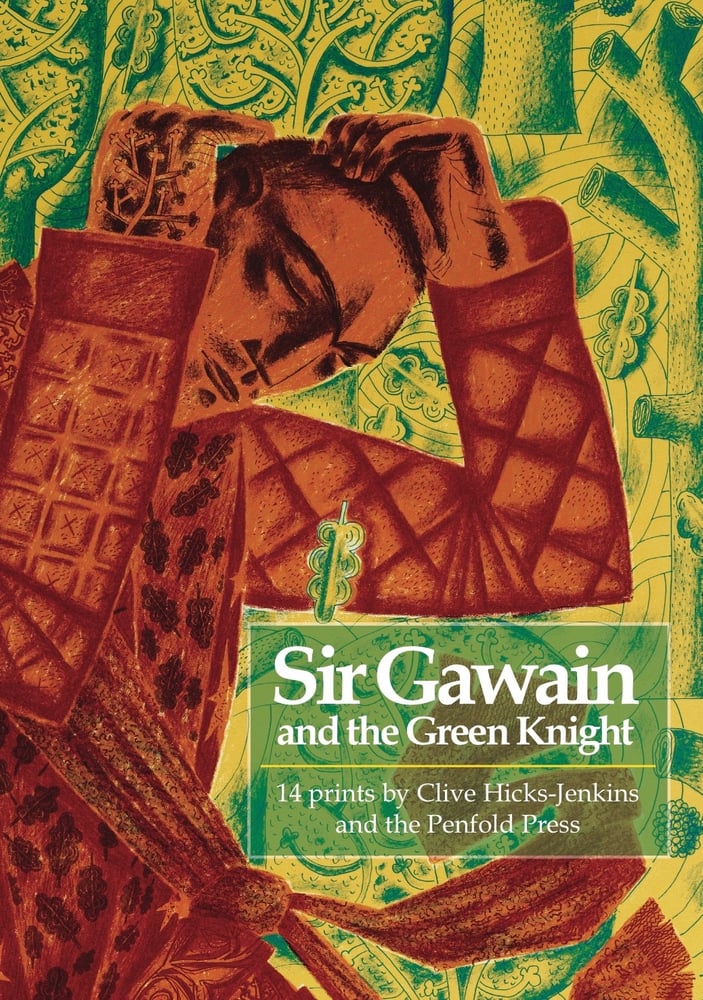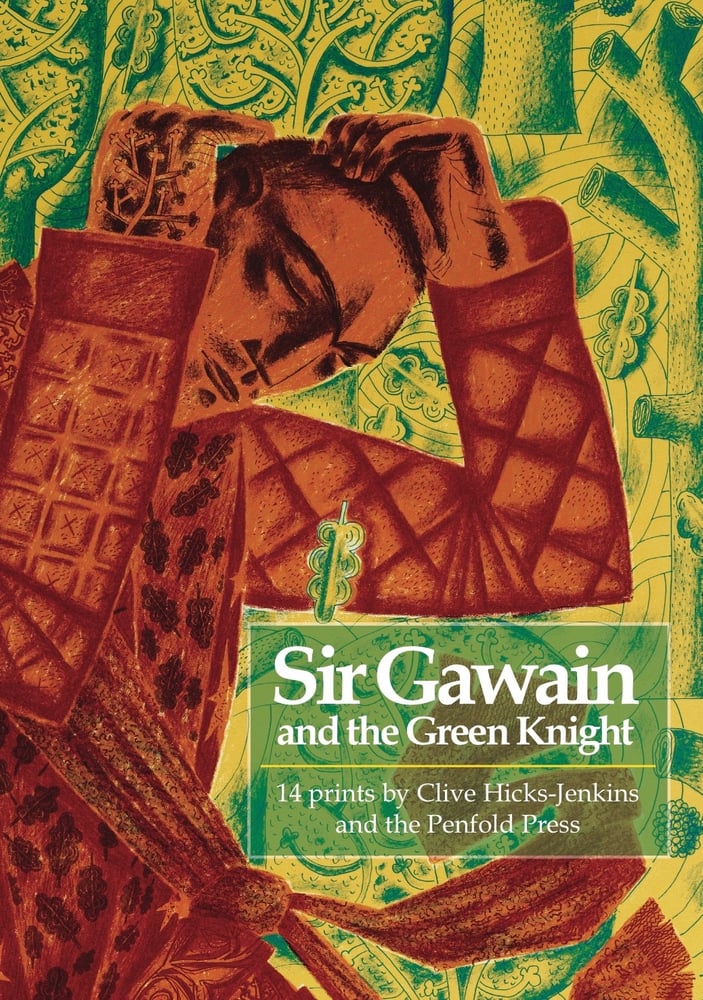 Sir Gawain and the Green Knight: 14 prints by Clive Hicks-Jenkins and the Penfold Press
£6.50
FREE SHIPPING
This fully illustrated catalogue reproduces the 14 screenprints inspired by the story of Sir Gawain and the Green Knight produced between 2015 and 2018 by the artist Clive Hicks-Jenkins in collaboration with Daniel Bugg of the Penfold Press. The book features an introductory essay and a discussion of each of the 14 images by art historian James Russell. It also includes an extract from the Simon Armitage's translation of the medieval poem, a discussion of the printing techniques used and biographical notes for Clive Hicks-Jenkins, James Russell and Daniel Bugg.
Published in 2018 to accompany the exhibition Clive Hicks-Jenkins: Sir Gawain and the Green Knight at the Museum of Modern Art Machynlleth.
Softback, 44 pages, 245mm by 170mm
From the introduction by James Russell: 'The completed prints offer an exciting new vision of a story written more than 600 years ago. Both the medieval poem itself and Simon Armitage's wonderful modern translation are supremely stylish, and style is a significant feature of these prints; they could not have been designed by anyone other than Clive Hicks-Jenkins. But they are much more than elegant illustrations of famous literary scenes. These prints ask us to reconsider Camelot and Sir Gawain, to think about medieval civilisation and its codes of chivalry, and about Gawain's character. In particular, Clive asks to look afresh at the Green Knight, who is presented here not as an ogre or a supernatural being but as a more complex entity, at once Modern Primitive and ancient forest god'.